Practical case for France
Regarding the French Environment and Energy Management Agency (ADEME), the French database was already developed at the beginning of the project: the Base Carbone® contains 2369 emission factors with a full documentation.
ADEME provides 156 country-specific emission factors (for those categories: fossil fuels, organic fuels, electricity production, electricity consumption, freight transport and passenger transport) from its Base Carbone® and adapts it to the structure and requirements of the new European database. The number of the French emission factors given per category is shown in the table below.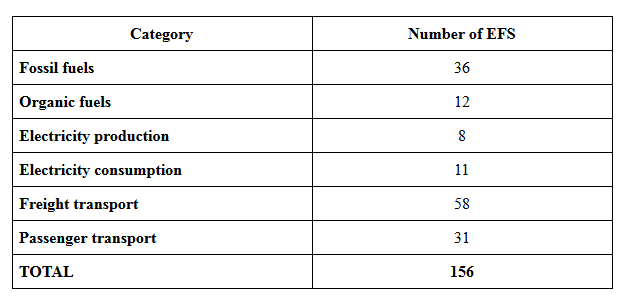 ADEME has also extracted 29 European emission factors from products and processes categories.
See the practical cases for Hungary
See the practical cases for Greece
See the practical cases for Italy
See the practical cases for Croatia
Or return to the menu.