French SME ACT experimentation
French SME ACT experimentation, the French voluntary program: local characteristics, what sectors & why, results & evaluation survey
The French voluntary program is a bit different from the other voluntary programs. In France, the companies already have been trained about carbon accounting, and ADEME wanted to go further.
The experimentation of ACT 2.0 has gathered 30 SMEs, in six activity sectors : auto manufacturing, retail, electric utilities, food supply, freight and buildings.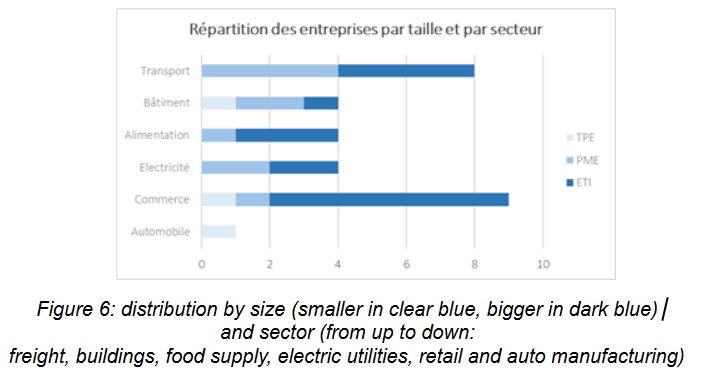 This program has started in June 2017, and finished in February 2018. The 30 SMEs have been backed by specialized experts, and trained by ABC in order to answer the ACT surveys.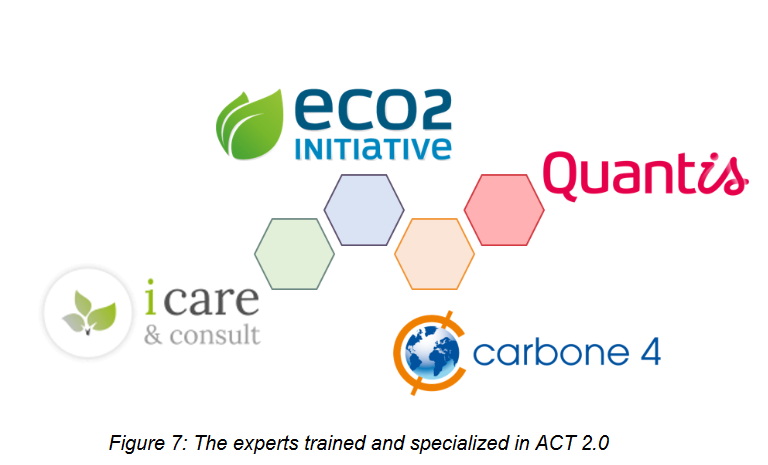 At the end of the project, 29 SMEs have replied to the ACT 2.0 questionnaires. The method has been able to appropriately assess the climate maturity of their strategy. In France, it has been established that there was coherent national trajectories on the 6 sectors. The french voluntary program was able to produce collecting tools and scoring process too.
This project was a success, with a satisfactory level of 7.4/10. The SMEs were mainly interested by the recommendations brought by the experts than by the evaluation part of ACT.
Scores
The mean score for the french experimentation was 8B+. It reveals how much the standard is challenging but realistic too in front of the objectives.
It has been noted that with a mean of 8, the performance ratings have a wide range (from 1 to 17)! It seems that there is no correlation between the size of the organization and the rating. Each sector is different in regard of the performance rating too.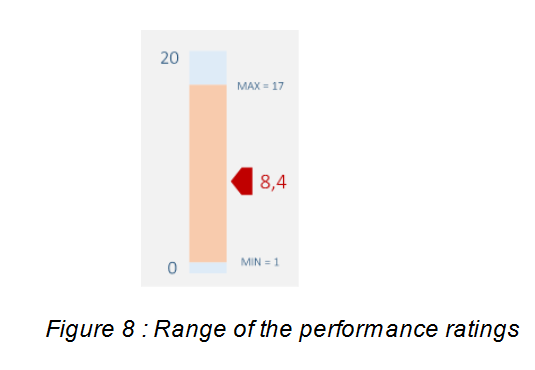 The evaluation rating (B) is good: there is a clear homogeneity between the companies ratings. All of them have had a rating above or equal to C.
The tendance rating (+) is very good, but seems related to the low performance rating. Indeed, a high performance rating makes progress harder.
Some numbers:
66% of the companies have set emissions reduction objectives upon scope 1&2, with actions foreseen for the 3 years to come.
85% of the companies are already committed in emissions reduction actions, even if they are not coherent and not formalized.
Only 45% of the companies have done a GHG accounting including scope 3 categories. Only 28% of the companies have targets upon scope 3 categories.
The GHG objectives are mainly from energy consumption management approaches. They are rarely the result of a strategic thinking about climate or business model.
To see the answer of the quizz, just move the mouse over the picture!
See the next page on "To go further" or return to the menu.
You can also see more information about this voluntary program here, or about voluntary programs in other countries here.