Special workshop for policy makers - presentations available!
A special workshop has been organised on the Friday morning, June 15, 2018. It focused on the replication of the experience and trained new policy makers, to implement ambitious public policies for reducing CFO and to replicate the project outcomes.
Programme
The programme was the following: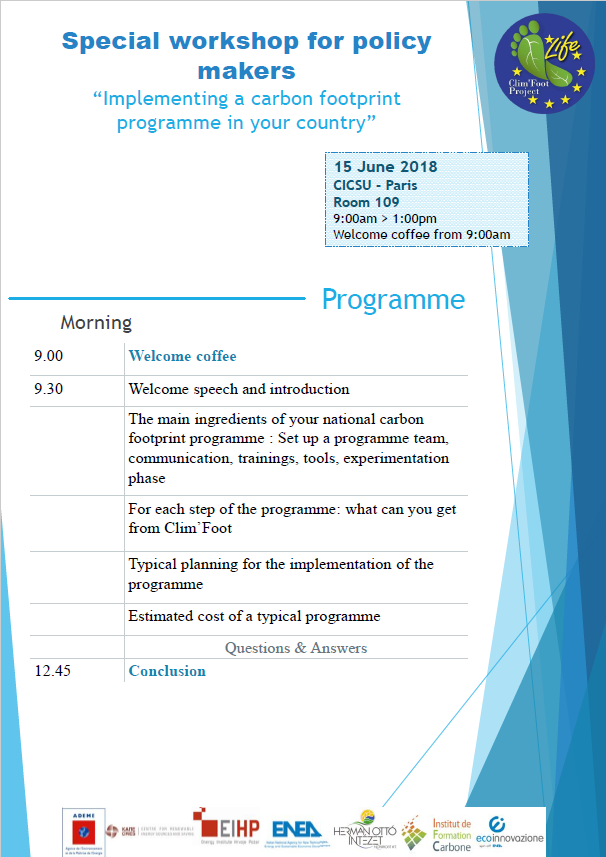 Results
We had 39 onsite participants in Paris, from 9 different countries: Belgium, Croatia, Czech Republic, France, Greece, Hungary, Italy, Montenegro, Poland. We had on the whole 14 policy makers from these countries and 5 policy makers from 4 countries outside the Consortium: 2 from Montenegro, 1 from Czech Republic, 1 from Poland, 1 from Belgium.
As for the final conference, we opened the training to online participants. We had 7 online participants for the special workshop dedicated to policy makers, among them, 3 were policy makers.
The broadcasted training will be soon available!