Train yourself!
If you are:
interested in the Clim'Foot initiative

motivated by improving your knowledge on carbon accountability
Do not hesitate to access to online training platform to train yourself: it is free!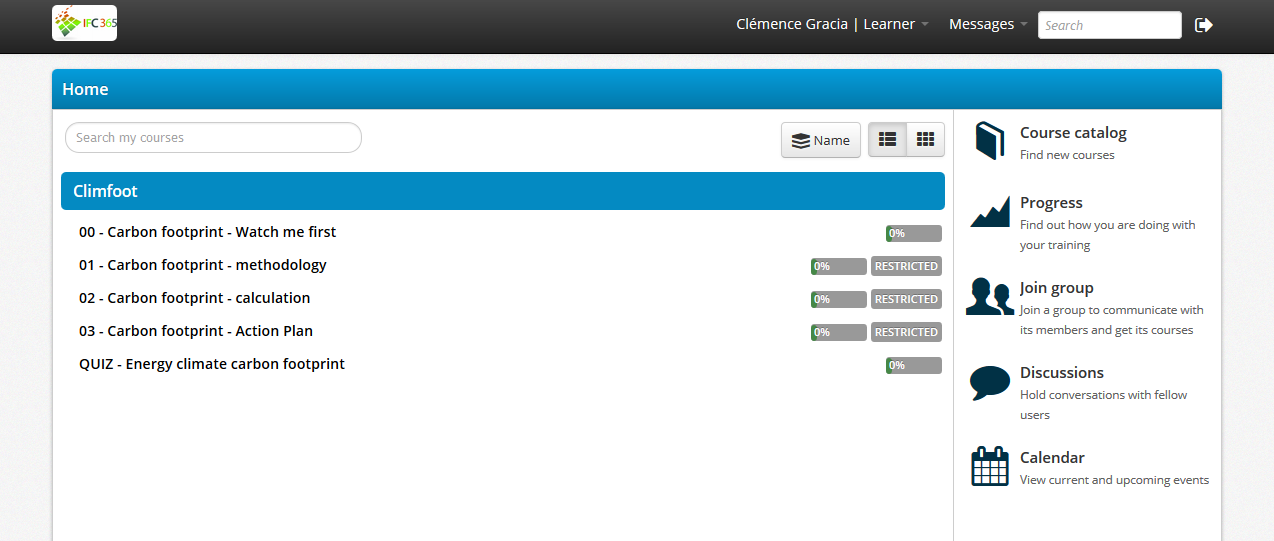 You just need to create an account and you will be able to:
follow the online training

assess your knowledge

see your progress on carbon footprint

discuss with other users
See the next page on "Train the trainers".
If you are an organisation (end-user), you can see now the calculation tool here.